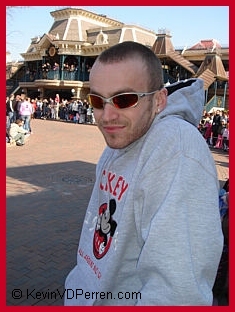 If you ask Kevin how he started skating, he jokingly answers: I just put my skates on my feet and went to the ice. We think everyone kind of gets that part, but why a 10 year old Belgian boy wants to start figure skating, in a country where it is not popular at all? "I watched Disney on ice" he shrugs to the question, "on TV". What was it he liked about that? Well everything!! The clothes, the movements, the music, the skating, it was all magical to him. And skating isn't the only passion he derived from the show, he's also still very much a Disney fan.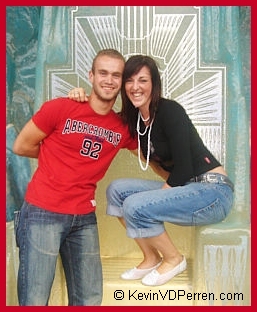 Before putting his skates on, he first had to nag his parents for a while, in waves of intensity "because that's how I am". He started skating for fun, until old Belgian Champion Hans Beelaerd recognized his talent and his training got a bit more serious. Up until he was 16/17 years old he only trained twice a week though. In school he was a good boy, because all he wanted to do was to get to the ice, although one classmate did learn it was not a brilliant idea to tease him that figure skating was a girls sport. Although Kevin wanted to solve it non-violently, we don't think that boy appreciated the water in the toilet very much…

His first competition was the "Beker van Brabant". He doesn't exactly like competing, but he does like to reach good results. Afterwards he looks back at the competitions and feels he enjoyed them after all. Why does he continue then you may ask? Because he's good at it we say, the bronze medal at Europeans 2007 speaks for itself. And of course it's what he loves. Just have a talk with the man and you can see the sparkles in his eyes when he talks about skating and everything that's involved, especially the participation in putting a complete ice show together from scratch (Ice Fantillusion) his goal for the future after the next Olympics. Or maybe it was because he didn't enjoy working at a café at the sea, in a bank or as fruit vender?
Facts and Figures


Name
Kevin Van Der Perren
Date of birth
August 6, 1982
Place of birth
Ninove, Belgium
Parents
Willy & Jeannine
Siblings
Brother Gunther, Sister Veerle
Married to
Jenna McCorkell
Club
Kunstschaatsclub Heuvelkouter Liedekerke
Coach
Silvie de Rijcke
Choreographer
SP 2011/2012 : Lorna Brown
FP 2011/2012 : Lorna Brown
Mental coach:
Paul Wylleman
Off ice Coaches
Vickey en Johny Graves
Current residence
Ninove, Belgium
Rink
Liedekerke
Height
1,77 cm
Weight
68 Kg
Shoe size
42 (European size)
Profession
Full-time Skater
Hobbies
Movies and Music
Collects
Everything of Disney
Pets
3 goldfish & 2 dogs: Quad; the black Labrador and Luna, the golden retriever

Likes and Dislikes


Favourite skating element
Lutz
Least favourite skating element
Axel
Favourite off-ice part of training
Cardio
Least favourite part of training
Stretching
Strong points
Jumps

Favourite time of day
10 o'clock at night
Least favourite time
8 o'clock in the morning
Favourite household chore
Does that exist?
Least favourite
Cleaning
Game on mobile phone
Snooker
Game on pc
Bubble Trouble
Favourite TV show
Friends
Colour
Black & Red
Number
8 because it's infinite
Drink
Cola Light / zero or something light
Sport to watch
Tennis
Sport to do
Skating….[duh?]
Skater:
Jenna McCorkell …. [Of course]
Either/Or:
Waffles or Pancakes?
Hot or Cold weather?
Eyes that shoot laser beams or X-ray vision?
Coke or Pepsi?
Lead in a small competition or Last in a big one?
Random Q&A: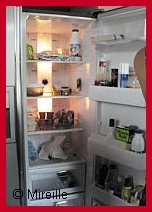 What are three things that you absolutely cannot leave the house without?
I always forget something, I always leave without something. Or do you mean my cigarettes, my lighter, my injection needle with hormones, my bloodtestkit, my spare urine sample… Oh that are more than 3 things eh? Damn!
If we looked in your refrigerator, what would we see?
A lot of things passed the due-date…laughs… seriously: mostly yoghurt and drinks, we shop daily for the fresh products.
Do you sing in the shower, and if so, with what song does your soap usually get serenaded?
Nope, I am in and out of the shower in 5 minutes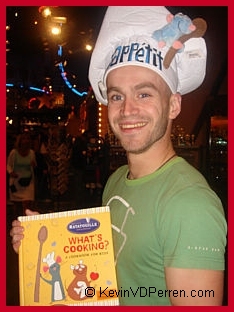 If money was no object, what would you buy?
[Without even giving it a second of thought he jumps up] An icerink with seats, without windows, with lights. Super tech…hightech icerink of the future!!
What kind of cook are you? What is your best dish?
A quick one. Spaghetti and eggs.
In what movie would you like to play the lead?
In an action movie with lots of stunts, like jumping of bridges.
Next to whom would you not want to wake up?
A guy. Laughs
What is the stupidest or silliest thing you ever bought?
My laptop because it is always broke.
What would you spend your last dime on?
Food
What should still be invented?
Transporting machines like in science fiction something that replaces a plane. [this answer got followed by one flowing stream of words:]
Never going to an airport anymore, never check-in, never boarding, never finding a seat, never taxiing, never eating bad plane food, never waiting for it to land, never getting out, never stand in line for luggage, never missing luggage, never checking out, never leaving the airport……. [we don't think we even caught all]
What should be illegal?
Flying….. [well obviously]
What can people wake you up for?
For a lot as long as it's pleasant. [probably not flying then?]
What could be your last words?
Heaven or hell, here I come!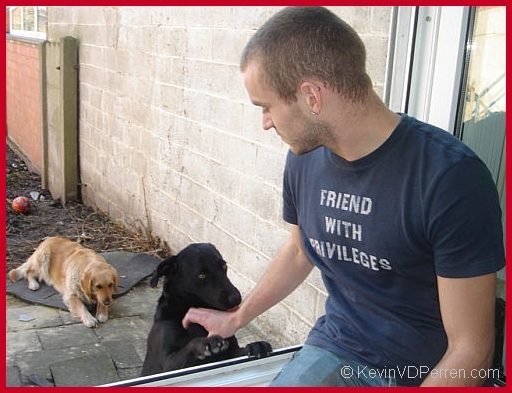 Do you have a burning question to ask Kevin? Let us know here and you might find the answer in his profile later!